Huffing and puffing, I arrived with my heavier than hell backpack via bus to Mortonhall campground and crematorium (not joking) about 40 mins away from the center of Edinburgh where most of the Fringe action takes place. I thought I would try to cut my expenses at the Fringe by going cheap on accommodations and tent camp. Surely this is what artists on a budget must do, right? I envisioned camping amidst all sorts of creative sorts and getting a really behind the scenes glimpse into performers' lives at the Fringe.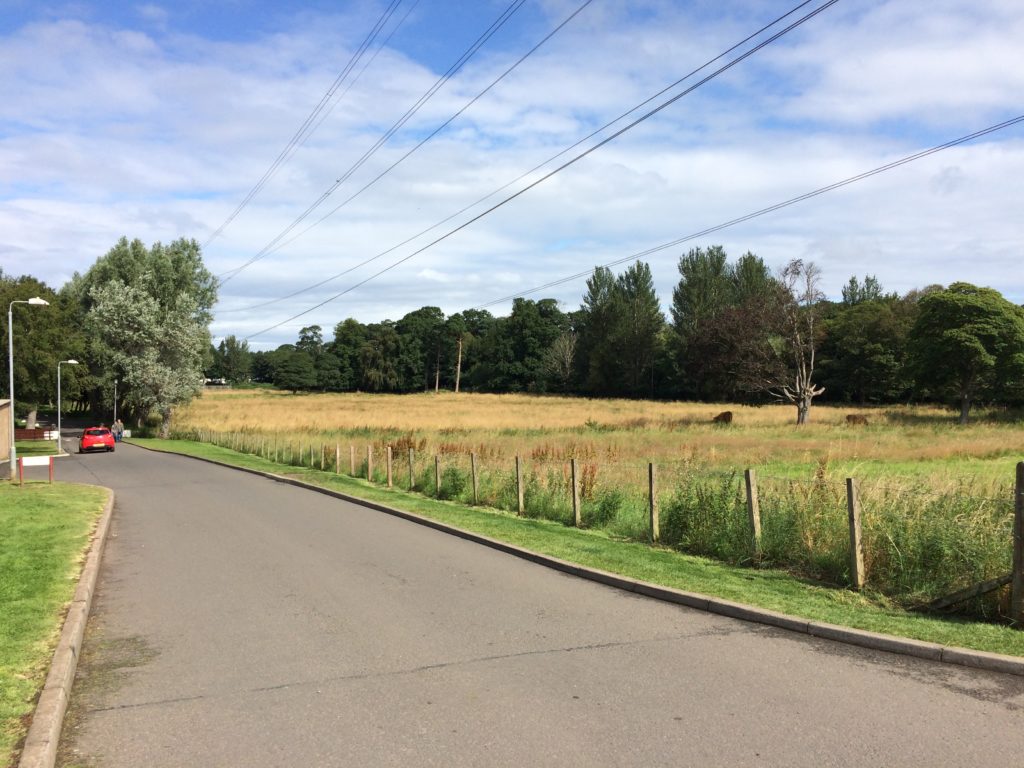 It was hot and sunny when I arrived, and I found myself sweating the 15 minute walk from the bus to reception. I had pre-booked into the extra cheap "Fringe Festival Camping" area which proved to be another 15 minute walk to a back field. With limited bathroom access and a location way too far from the campground amenities, I rather quickly surmised that it would not do for a month. I resolved to pay the difference to be closer to the front. With sweat now dripping down my face, I trudged back to reception. The helpful gal kindly allowed me to camp in the regular tent camping area only a three minute walk away. Thank you sweet woman! My new spot was under a fine shade tree. Score! Maybe this was going work out after all! Heck the campground even sports a nice restaurant and pub.
That was pretty much the last I saw of the sun for the next 13 days. It poured seemingly non-stop. Rain makes a few things I intended to do much more challenging – cooking and drying clothes being the two biggies. Fortunately, the campground had a kitchen, as do most campgrounds in Europe.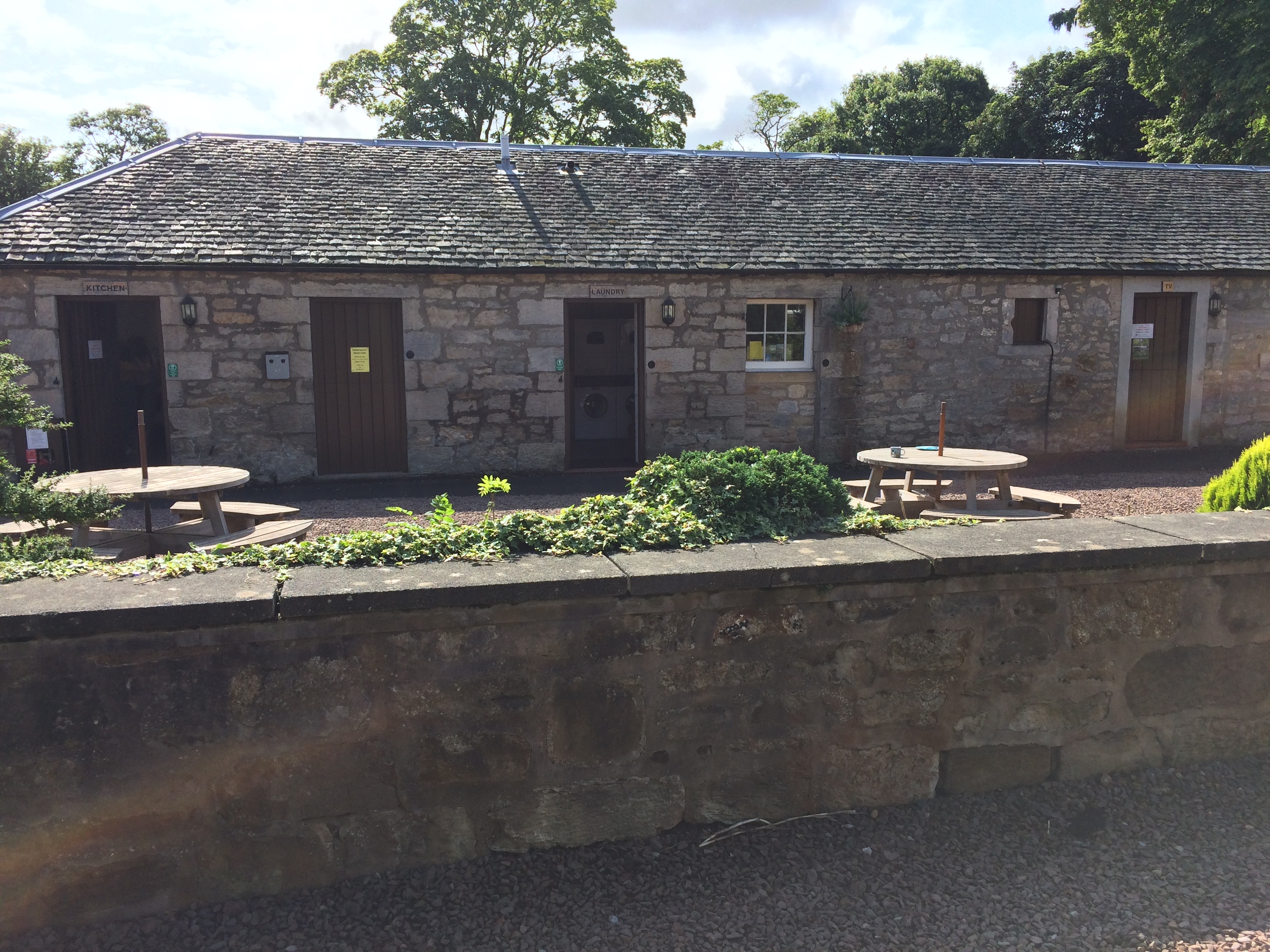 I depend upon the plugs in their recreation room with inconvenient hours to do my charging, or hopped the bus to town to enjoy a coffee and recharge.*
Adding to the challenge, there was simply no way to dry clothes – not even my quick-dry towel would dry with the constant rainy damp weather.
With the rain, came the mud. My lovely little camp area turned into a mud pit. I purchased a mat that said "SMILE" for outside the door to put my shoes on and make getting in and out less messy. That helped. Another challenge was keeping warm. I erred in bringing my lightweight sleeping bag. It's summer after all, right? I froze for the first few nights until I finally broke down and bought a blanket and a pillow, and another pair of pants. I only brought one long pair – jeans, all the rest were shorts and a pair of capris. Fortunately, Edinburgh has fabulous secondhand stores, "Charity shops" as they call them. I got some fine pants for just a few pounds. I went new retail on the blanket.
Then came a new challenge — one I had never encountered in all my years of camping. A break in! I arrived back to my tent one evening to find a large hole, approximately 4 inches, chewed through the wall of my tent and into my bag of bread! Thank goodness it was not through my rainfly!! I have no idea what critter broke in, just that I no could no longer keep any sort of bread product in my tent.
On the bright but pricier side, the weather prompted lots more dining out, which is a bit of a treat in an international city like Edinburgh.  I am also taking in more shows (which have been amazing) than I anticipated because it's just too miserable to wander outside.  I bought a monthly unlimited bus pass, so I spend a lot of time on it too. Plus, all the wet weather has been great for my skin and hair. 
About those artists camping … Yeah, not so much. I didn't notice very many folks camping, not "fringe" tent camping anyway. Those that were in the field had much larger, more deluxe tent set-ups – so presumably they're from Europe and not trying to pack small and light for flying. Also, one should note that the night busses run much less frequently.
One more little unexpected issue: bees! At first there was an occasional one buzzing about my tent, but yesterday there were more like five making efforts to get in. Did I park myself on a nest? Are they too over the rain? Another first for me camping. Wait … maybe it's the banana peel! I think I got that one figured.
And about the snail I found in my shoe? At least it was not a slug. The slugs really like sticking themselves to my tent as well. Needless to say, when my friend arrives in a couple of days, I'm moving indoors. Of course, it will probably stop raining thereafter! Ha!
*No free wifi, so I opted for a $20 sim card for my phone with 12GB of data for the month.