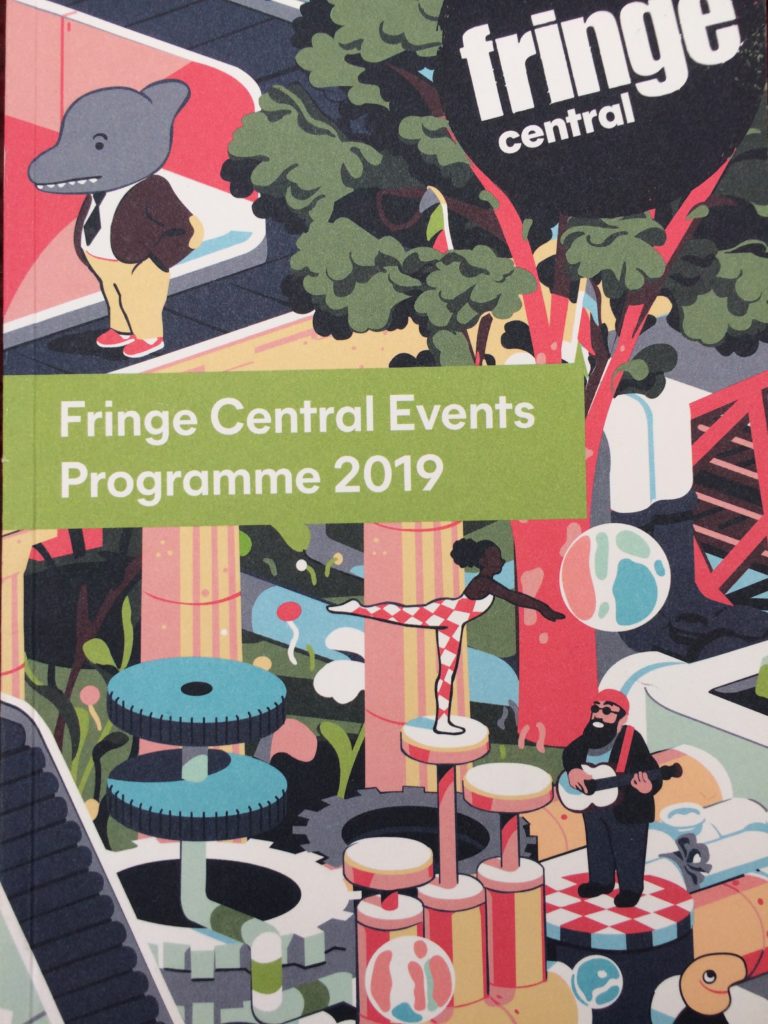 This year the Edinburgh Fringe Festival offers over 100 programs aimed directly at helping Fringe participants, not to mention Fringe Central, a large central locale offering more participant services and respite. I caught the "First Time at The Fringe: A Newcomer's Guide", a panel discussion where eight key Fringe employees representing various areas from music rights to marketing to ticketing provide all sorts of helpful information. Here were the final take away key nuggets of advice from the eight:
Be sure to take a step back – that is "get some perspective, by getting away."
Don't be afraid to ask questions.
Make the most of the diversity at the Fringe – from programs to people.
Be kind – to others but also to yourself.
Go to the Fringe Welcome Address.  You'll hear an excellent Key Note speaker who will inspire and remind us all what the Fringe is all about.
Be sure to use one another for support.  Help each other out as much as you can.
Don't become obsessed with ticket sales (don't drive yourself crazy hitting refresh on your phone to see about sales).
Build genuine relationships (that's the best networking you can do).  A few genuine relationships will go further than a ton of quicky acquaintances. 
Note that two main focuses of the Fringe programming this year are diversity and self-care. Lots of Fringe Central programs are specific to those topics.